Issue #22: Vagabon and Disney Princesses
I want a Jewish girl that go to temple, AND READ HER TORAH.
Whaddup you kinky little hos,
It's 5 am, I haven't gone to sleep yet, and I feel 💀near death 💀but it's cool because I just got an email that I need to submit a thing for work in 4 hours, so the sleep I thought was coming after this newsletter actually probably isn't coming until tonight.
Will she learn self-care? Or will she die trying? Hard to say.
In any case, I'm very ready to dive into some hot hot hot recommendations for the week.
HIGHBROW
Let me start off by saying that I do not know much about Vagabon. I came across her music on Twitter, because I somehow manage to always be on a social media cleanse while also always being on Twitter. It was one of those rare occasions where I saw an interesting thing on my feed, opened the link in another tab and then… actually followed through and sat with the thing. And I'm so happy I did because I was introduced to this Cameroonian girl who sounds like she should be in an early 2000s alt-rock band but dances like she's in an experimental modern dance troupe IF THAT MAKES SENSE?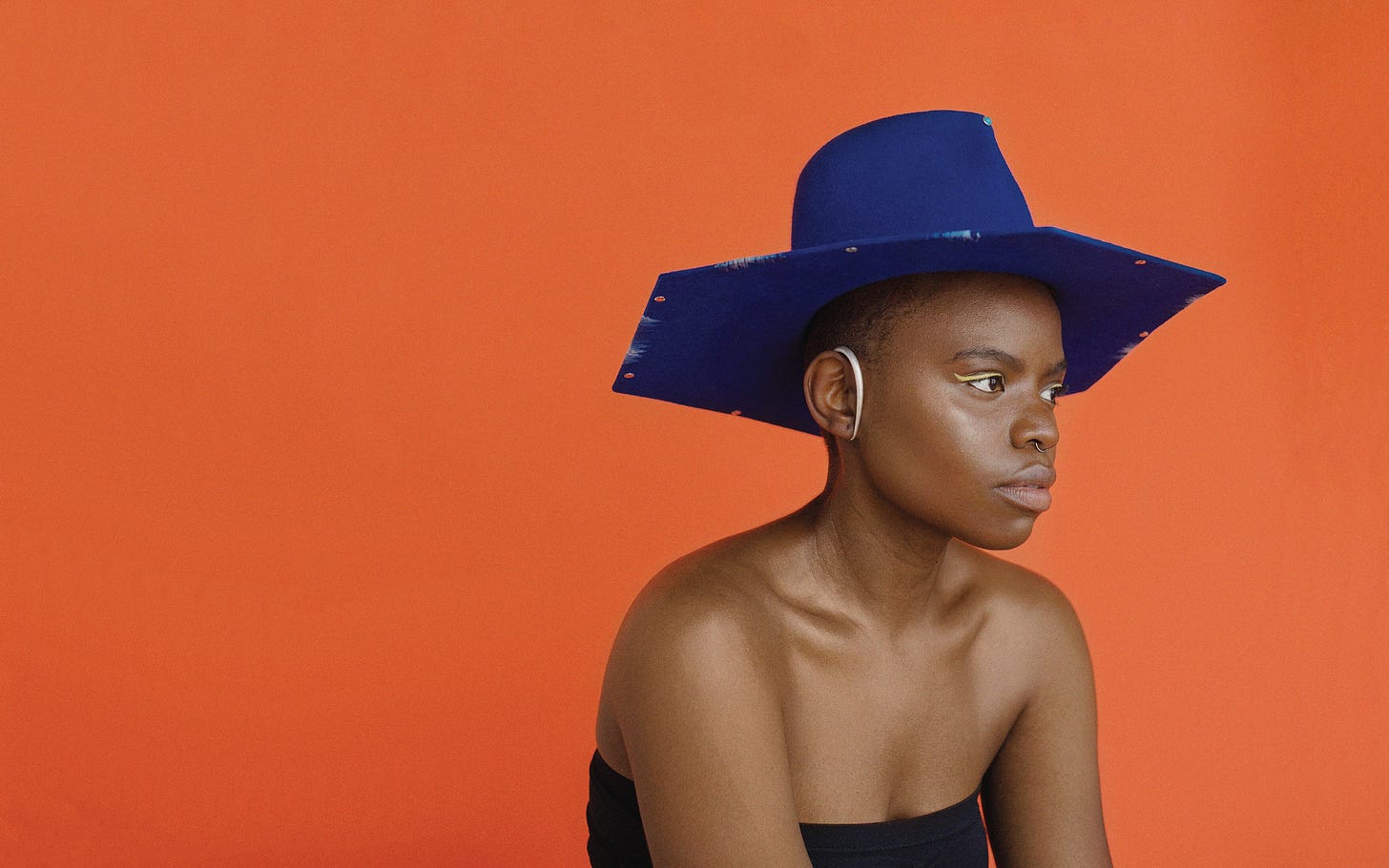 The song is Water Me Down. The video concept is Night-At-The-Museum-But-Make-It-Fashion. The sound is round and mellow, yet sparkly and electronic. Vagabon sings about having her style cramped (boo), delivered with a generous amount of style (yay). But what I really love about this video is that it does one of my favorite things, which is a lot with a little. Few things get me going like a well-utilized budget (this is eclipsed very narrowly by any hot person making near, but ultimately no, eye contact with me) and Water Me Down is a prime example of smart brains stretching few means into something fantastic.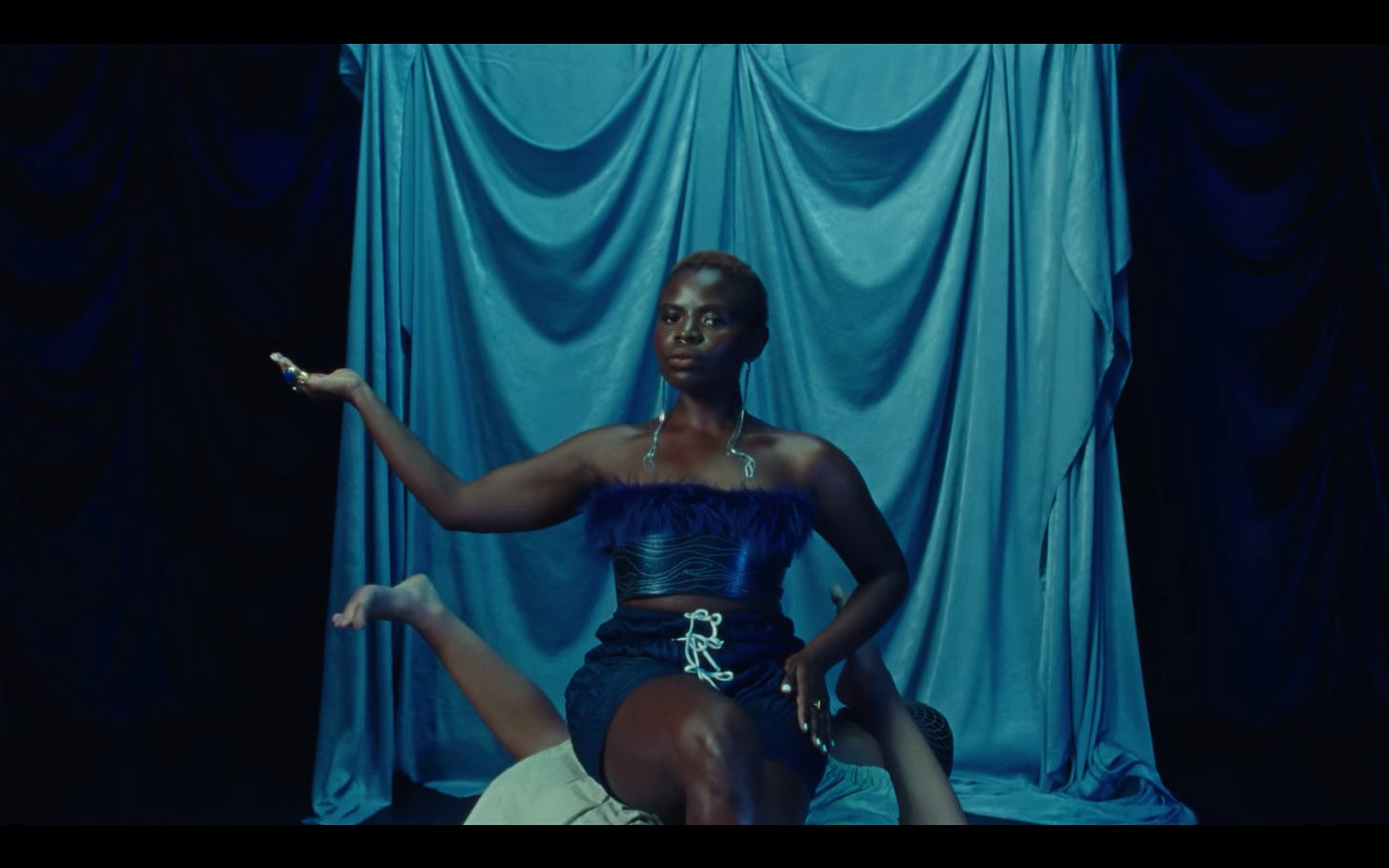 The fashions are tight, the set is effective, and the dancing is freaky and silly and cool and sexy. I appreciate choreography that's not so preoccupied with being beautiful. Don't get me wrong, I place an extremely high value on beauty. But I appreciate the tension created by something a little ugly.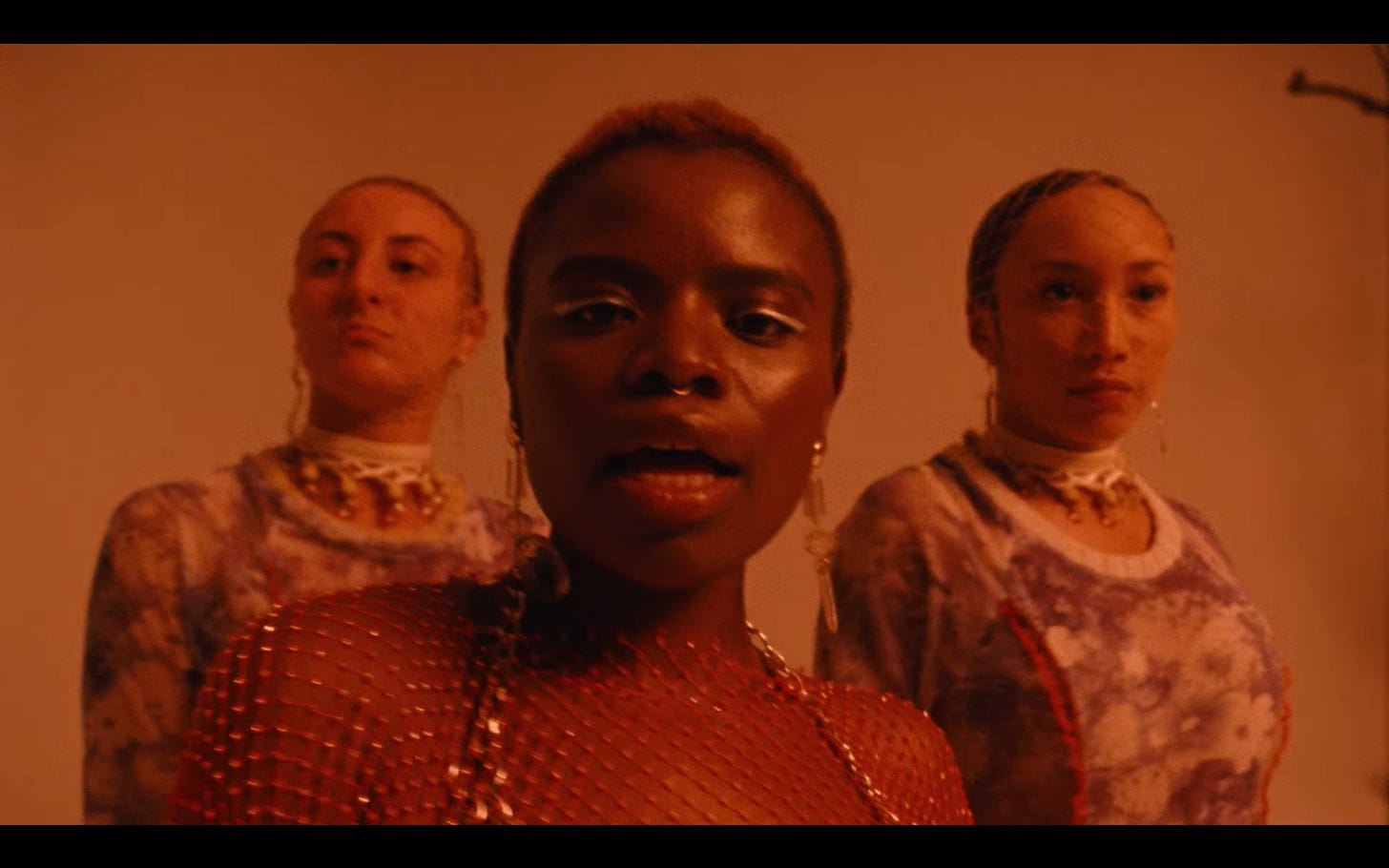 Again, I don't know much about Vagabon and her music. All I know is that I like this song, and watching the video makes my heart feel a little lighter. That's kind of what this whole newsletter is going for, ultimately. I hope that when you watch it, you too feel a little less weighed down.
LOWBROW
In the last issue, I promised you all a celebration of Ashey Tisdale. And even though my word means absolutely nothing at this point, this is a promise I will keep.
Who is Ashley Tisdale? Some know her as the star of the High School Musical franchise. Others know her as the comedic backbone of The Suite Life of Zach and Cody. You may know her as the single most influential fashion icon of the 2000s (subcategory: White girls). Ashley understood that, in 2006, if you weren't layering your light-wash, boot-cut, too-long, hip-slinging jeans under your tiered, distressed, bedazzled, aquamarine mini skirt, you were, ultimately, a loser. And Ashley is a winner.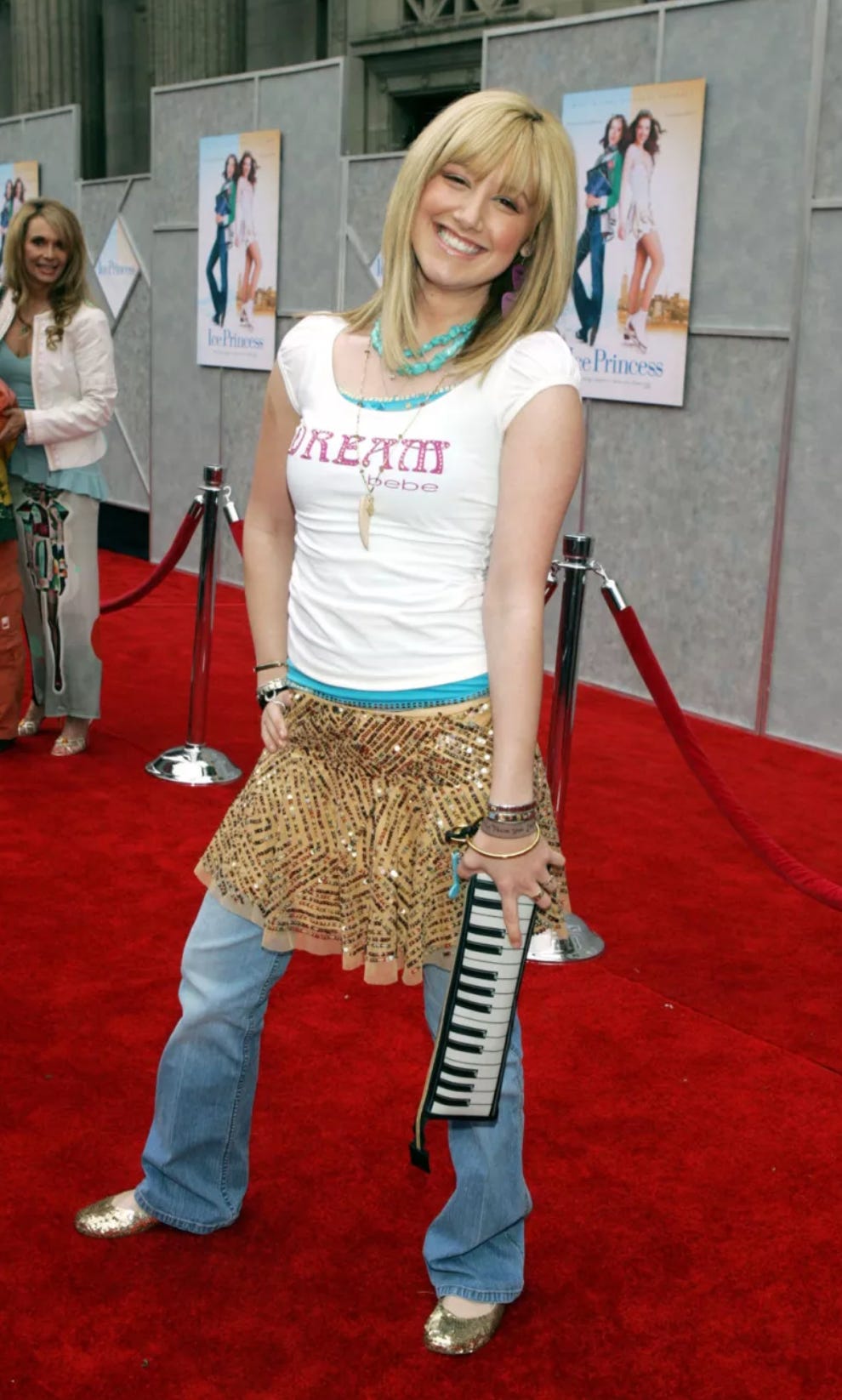 But outside of her busy schedule of pairing skinny scarves with striped tie-belts, Ashley was hard at work making music. You see, back in the 2000s, an actress was only respected if she also dropped an album and/or perfume line. Do you really think Brie Larson would have had a shot at that Oscar without first dropping She Said 11 years prior??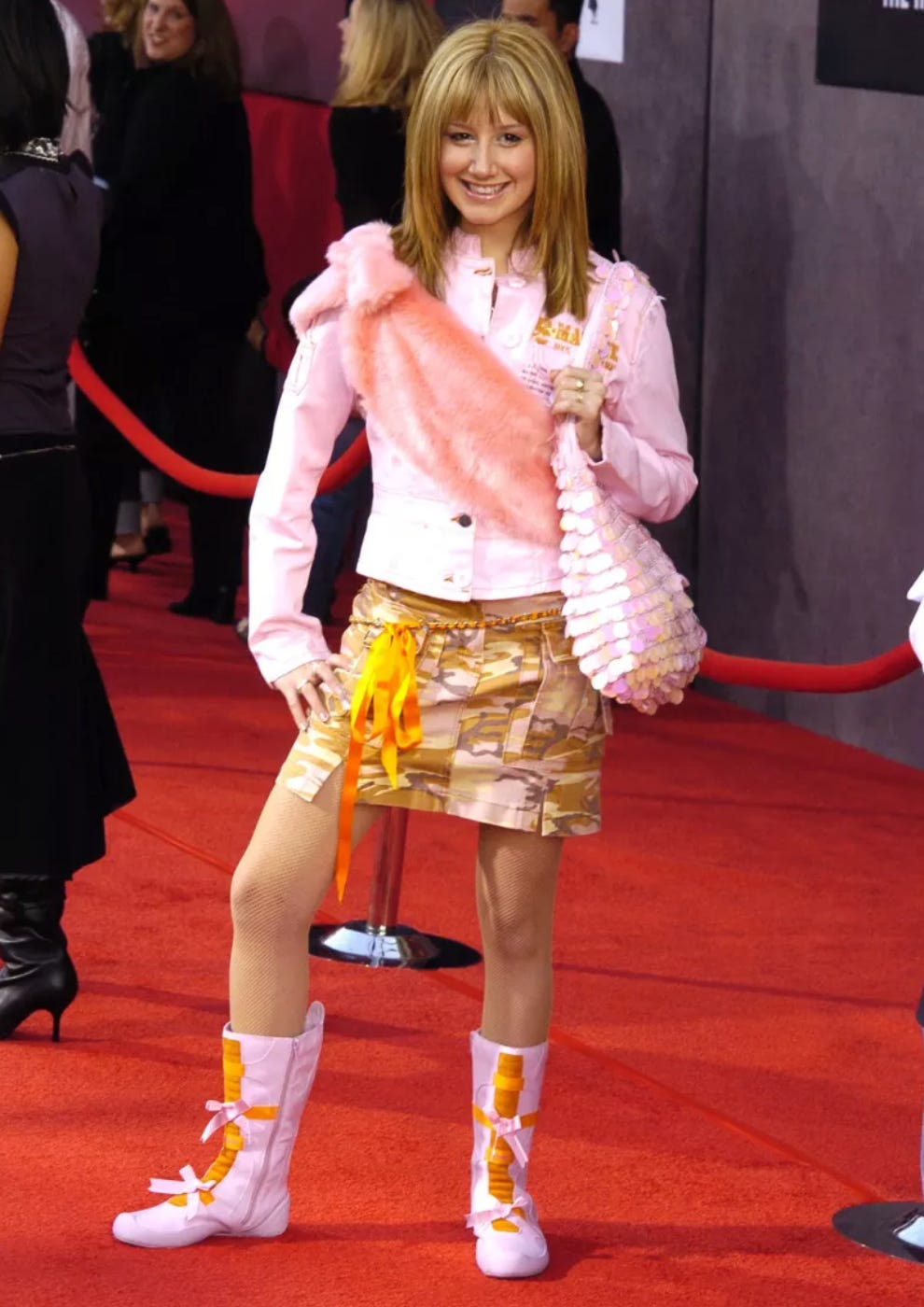 Ashley was part of a cohort of little white girls (+ Raven Symone) who I like to refer to as the Disney Princesses. These were the teen girls who straight up DOMINATED the 2000s. They mostly came from Disney, though some were from Nickelodeon. And for nearly a solid decade, these girls pumped out the pop singles. Some left a lot to be desired (do not come for me Vanessa Hudgens Hive). But mostly, these girls hit it out of the gosh dang park.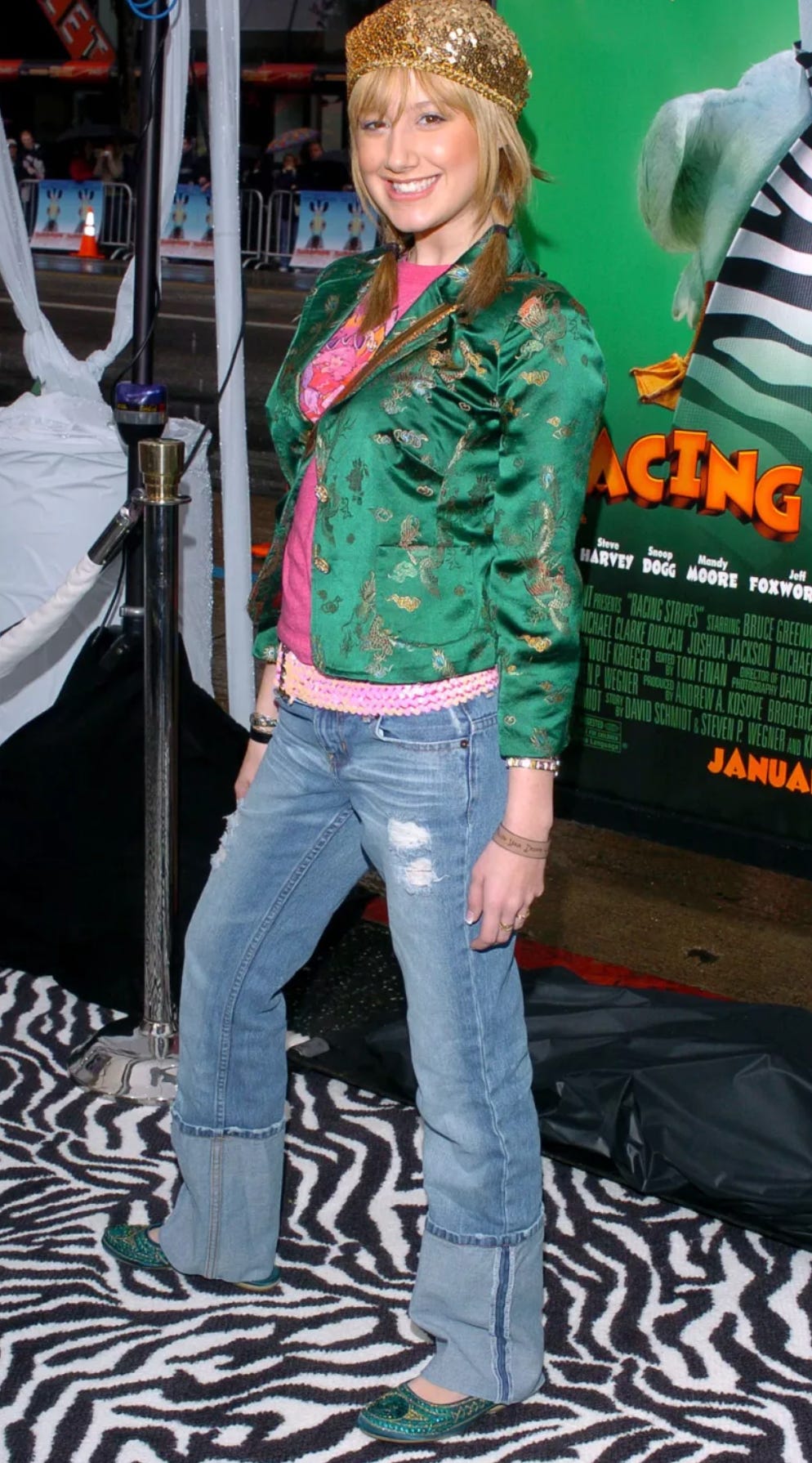 Here are some of my picks for the best syrupy sweet, highly processed, deeply satisfying teen pop songs from these Disney Princesses:
Ashley Tisdale, Be Good To Me: A tragic tale of yearning for basic human respect from a so-called lover. The way she sings "Can you be good to me, good to me please?" legit makes me cry if I think about it too hard. Thankfully, I don't have to think because Disney pop does the important work of temporarily erasing my brain and letting me live in peace for one goddamn second.
Aly and AJ, Potential Breakup Song: This is a classic to end all classic. Iconic in the purest sense of the word. Sister duo Aly and AJ dominated the tween space with moody rock songs about love and hormones. But Potential Breakup Song (henceforth PBS) was a breakout hit for a number of reasons: 1) I am hard-pressed to find a song that slaps anywhere near as hard as the first verse of PBS 2) This song is absolutely about the failed relationship between AJ and Joe Jonas (who, sadly, still chooses to sing) and that generated a lot of excitement in amongst the Tiger Beat readership.
Demi Lovato, La La Land: I made and tweeted literally the perfect meme about this song but it has no likes because no one on Twitter has any taste and also God insists on throwing the hardest possible challenges my way to make me stronger. I trust the vision.
Miley Cyrus, See You Again: This is technically a Hannah Montana song (I won't tell if you don't). But if it was cool and sexy and edgy enough for hyper-horny, under-sexed, confused teen me, it should be good enough for seldom-horny, adequately-sexed, tired now me.
Hilary Duff, Beat of My Heart: Okay, can I be real with you for a second? I'm literally so sleepy I want to stop writing this. Just go listen to the song. It's good.
Miranda Cosgrove, About You Now: This one is also good. Miranda Cosgrove was on Nickelodeon, but that's not her fault.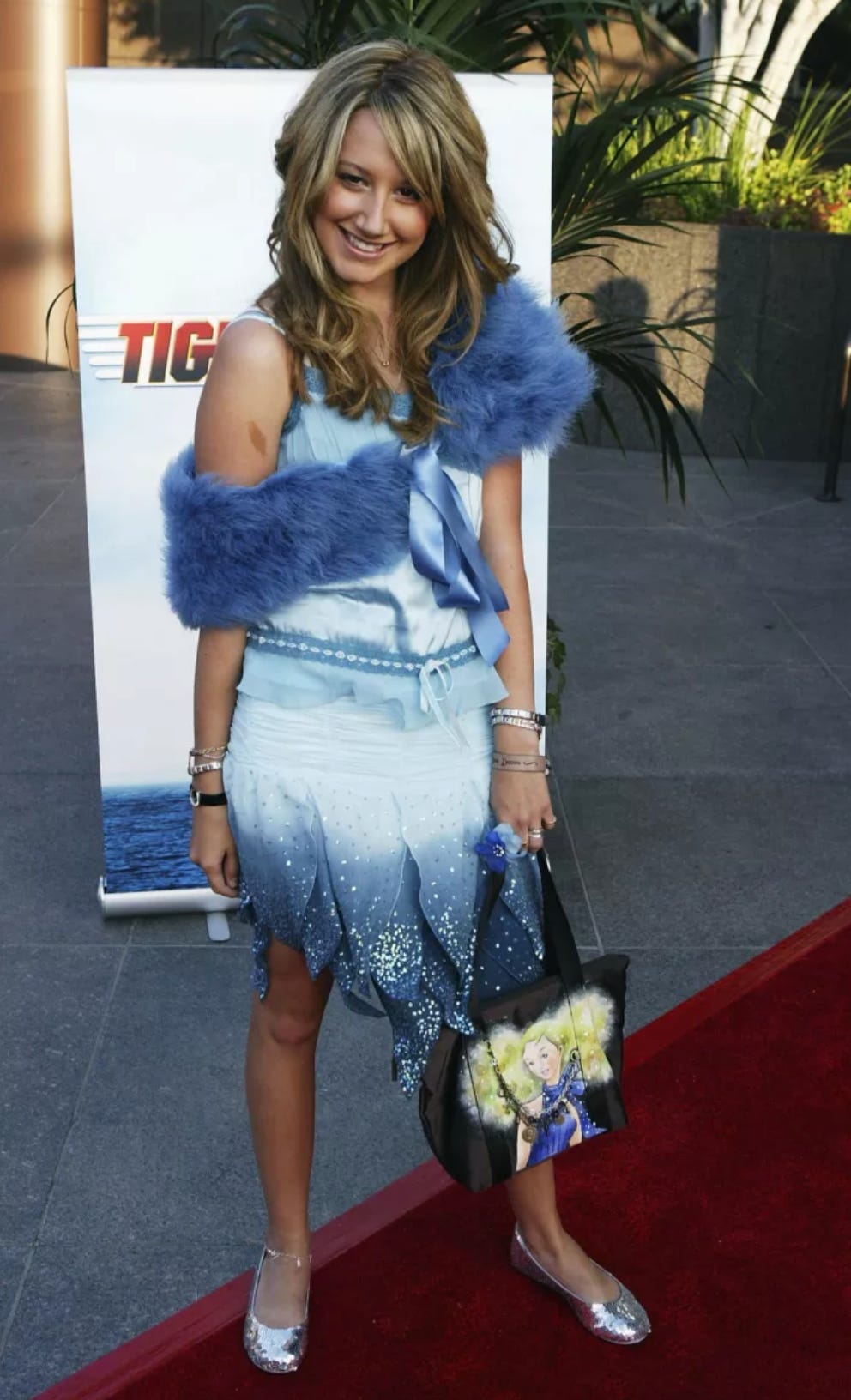 ***
Okay la da di da end of newsletter. See you around.
xoxo,
Simone